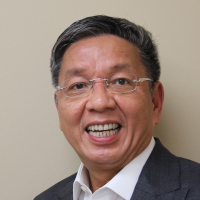 Viet N. Tran
, P.Eng.
President / CEO
Viet Tran is the founder and owner of VTEK. He has more than 30 years of engineering and construction experience in the Oil and Gas Industry to the benefit of VTEK's customers. Viet's vision is for VTEK to be the "Industry Leader of Choice". He is committed to fit-for-purpose engineering solutions and ensure the culture within VTEK delivers a safe, high quality product that brings value to each and every client. With his executive leadership Viet is responsible for the day to day activities of VTEK with the highly skilled team of professionals to execute the work to meet project and business objects. This includes sustainability, growth and most important ensure the team achieves "GOAL ZERO – ZERO HARM TO THE ENVIRONMENT AND ZERO HARM TO PEOPLE". Maintaining strong client relationships through state of the art high quality design, with value to our clients in a safe efficient manner is a core value and objective.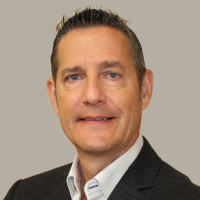 Michel Trudelle
, P.Eng.
Vice President Strategic Development & General Manager
Passionate and energetic professional engineer involved in the industrial and consulting sector for 30 years. Recognized for his accomplishments in Capex projects, business development and corporate affairs as a committed executive. As a hands-on proven leader, he brings expertise and ownership to VTEK that spans across commercial management, technical leadership, coaching and mentoring, business communications and marketing. He fosters cohesive working relationships with clients, partners, and stakeholders in a wide range of circumstances. Being resourceful and animated by a strong entrepreneurial spirit, he envisions strategic plans that contributes to plant owners' operational performance.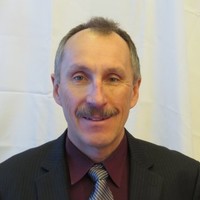 David Ference
Sr. Vice President, Western Canada
Comprehensive Construction/Project Management in a variety of industrial markets with over 35 years of experience managing and leading brown and green field projects to safe and successful execution. David has A 'Goal Zero' mindset and commitment to HSE in design and execution to ensure the healthy and welfare of people and the environment is always maintained. David has advanced project and construction management experience and methodologies to execute work rigorously and efficiently with the prudent application of best practices, continuous improvement, change management and lean principles. David has a strong business acumen to strategized lead and managed VTEK's Western Canadian operations.